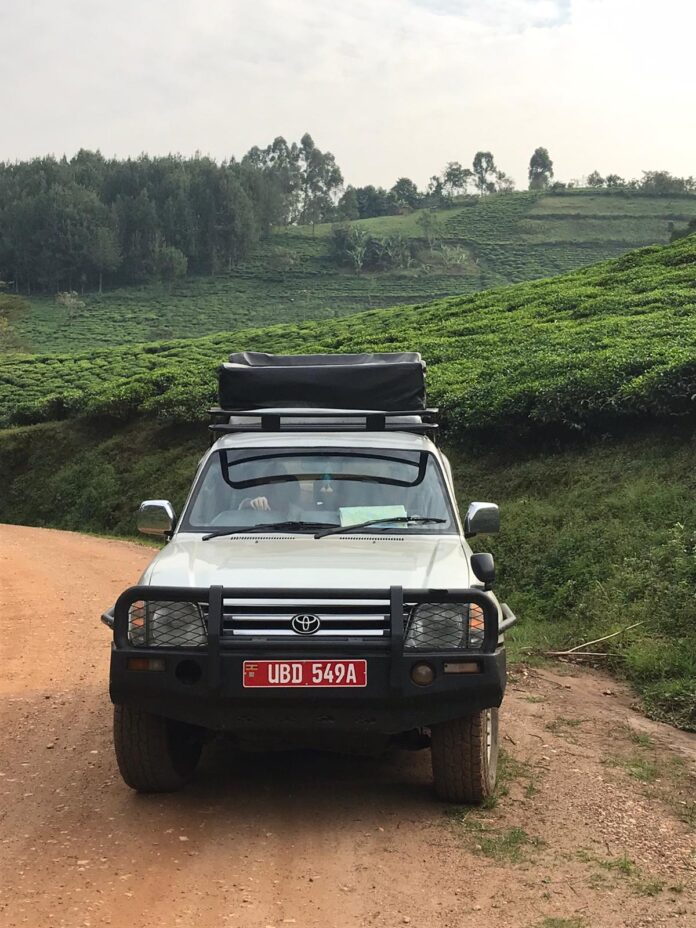 Traveling in a car equipped with a rooftop tent is the fantastic way to experience the remarkable eastern part of Africa, camping under the stars, preparing your own meals on an open fire, whilst enjoying the many diverse activities this magnificent African region has to offer.
Therefore, the 4×4 Car Hire Uganda will offer you with the vehicle having all sleeping and living equipment on board, cooking equipment's, water tank and gas cooker, and 24/7 road side assistance.
The first highlight during your East Africa exploration, in a rooftop tent car, is the great annual wildebeest migration in Kenya's southwestern Masai Mara and Tanzania's northern Serengeti National Parks, both Parks also famed for their varied wildlife including Africa's big five, African Lions, Cape Buffaloes, Rhinos, African Leopards, and the Savanna Elephants. Both Parks are the best and most sought-after national parks on the continent.
Jinja town, in eastern Uganda, is regarded as the adventure capital of East Africa. Jinja is mainly popular for residing the most claimed 'source of River Nile – world's longest River' where the grade 5 white water rafting experience is carried from – at the shores of Lake Victoria, Africa's largest lake.
Traversing through East Africa in a rooftop tent car will see you visiting some of the most crucial national parks in Africa. You can opt to go trek the endangered mountain gorillas in Uganda's southwestern Bwindi Impenetrable National Park or any of the Virunga Massif's Parks (Mgahinga, Volcanoes and Virunga – found in Uganda, Rwanda and Democratic Republic of Congo respectively), the only mountain gorilla refuges in the world.
Queen Elizabeth National Park, in western Uganda, and Lake Manyara National Park in North-eastern Tanzania are widely known for their unique inhabitants the amazing tree climbing lions.
Besides the remarkable national parks, East Africa has very many other unique attractions you can still explore such as; the Nile River, Lake Victoria, Africa's three highest mountains (Mount Kilimanjaro, Mount Kenya, and Rwenzori Mountains – in Tanzania, Kenya, and Uganda respectively).
The Ngorongoro Conservation Area in northern Tanzania is another unique attraction in East Africa as well as Amboseli National Park in southern Kenya – the best destination in the world to get close to free-ranging elephants.
A 4×4 vehicle with roof top tent and camping equipment is provided by 4X4 Car Hire Uganda. On arrival you will be given a full self-drive briefing with maps or GPS and instructions.
East Africa's Road conditions are relatively in good shapes though you will still feel the African massage as usual, dirt-bumpy roads. The choice is always yours to decide on which East African destination you will be visiting, depending on your major interests and desires.