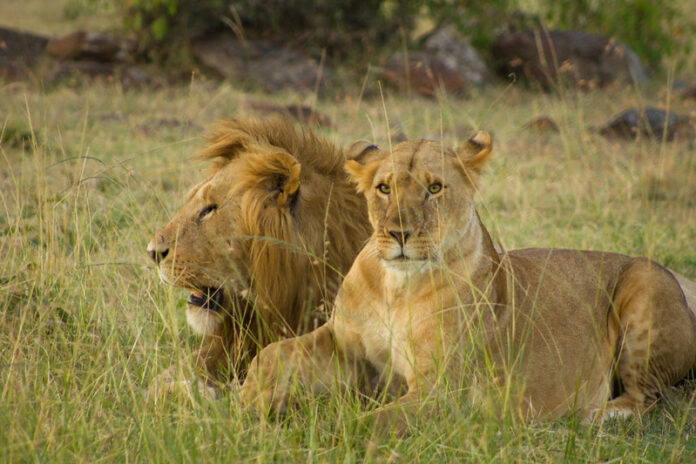 The Serengeti-Mara ecosystem is among the most important and productive rangelands in East Africa. The Maasai Mara National Reserve is part of the larger Serengeti – Mara ecosystem stretching across the border of Tanzania and Kenya covering an area of 25,000 km2.
The Great Wildebeest Migration in Africa also known as the Gnu Migration, Serengeti Migration and Masai Mara Migration is one of the last mass terrestrial wildlife movements left on the planet. It's the chief reason why so many travelers take safaris in Kenya and tours in Tanzania for a Migration safari, especially around mid-year.
Great Migration is a fluid, year-round movement of about two million animals across the Serengeti-Mara ecosystem, there are no defined start or end points. The Gnu Migration is triggered by East Africa's rains and the animals follow an age-old route in search of fresh grazing and water. This epic journey takes the wildebeest across the Masai Mara plains in Kenya, all the way south into Tanzania's Serengeti and the edge of the Ngorongoro Crater, before circling up and around in a clockwise direction.
It is generally believed that the Great Migration in Africa is dictated primarily by the wildebeest's response to the weather. They move after the rains and the growth of new grass, essentially following a natural instinct to find food to stay alive. Some experts believe that the wildebeest are triggered by distant lightning and thunderstorms, but there is no scientific proof of it.
With climate change, the long and short rainy seasons in Tanzania and Kenya are no longer as regular or predictable as they once were. The rains can be late or early, which will throw the whole wildebeest calendar out of synch. This is, once again, why it's important to plan for as much time on safari as possible. You cannot fly in for two nights, see a river crossing and fly out again nature simply doesn't work that way.
Most people think that the Wildebeest Migration only takes place between July and October, but it's actually an ever-moving, circular migration with various but equally exciting events that occur year-round. The popular river crossings usually coincide with safari's high season (June to October), hence the perception that this is the only time of the year that the wildebeest are on the move or can be seen.