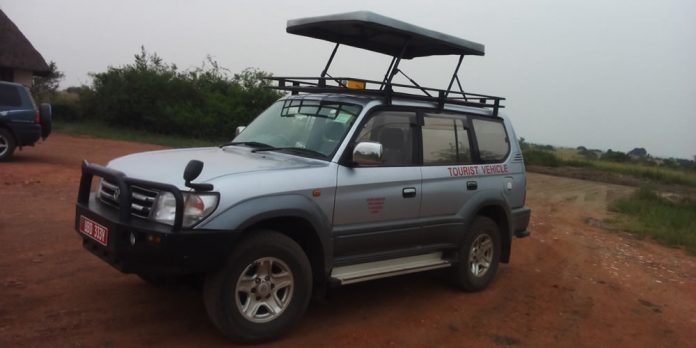 Get to Know of the Car Rental Terms & Conditions Considered in Uganda when Hiring A Car for Self Drive Safaris or with a Driver
Renting a Car in Uganda either for escorted or self drive holidays is the best way of exploring Uganda with its top destinations at a cheap cost, these cars are usually provided by genuine Car rental companies in Uganda like 4×4 Car Hire Uganda.
These fleets used in Uganda include Toyota Land Cruiser Prado Tx, Tz and V8, Rav 4, Safari Vans, Land Cruiser extended, Super Customs and Coaster bus.
4×4 Car hire Uganda is your leading Car hire company in Uganda specializing in supplying all the above mentioned modes of Cars (four wheel drive) at affordable prices plus granting offers to clients who are renting the Car for long term starting from two weeks on wards.
Renting a Car in Uganda is very easy but there are stipulated terms and conditions you must follow such that a Car is issued to you and some of them are listed as below:-
Valid passport. To hire a Car in Uganda you must be equipped with a Valid Passport reading your real names and photo as this document is one of those used as security when the operator is renting a car to you such that in case of any theft it can be used for follow up, therefore a photocopy of your valid passport is needed and left with the supplier before the car is handed over to you.
Valid driving License. In Uganda you are not allowed to drive with out a valid driving license therefore just put it in mind that if you are caught doing so you will end up is custody and required to pay a fine of some amount of money such that you are released.
The supplier of the Car is not responsible for that so you have to meet your charges, this valid driving license is also among the documents used as security when taking the Car so a Photocopy of it is needed by the Supplier of the Car.
Signature. On the day of issuing the Car to you a hard copy of terms and Conditoins (agreement) is presented to you such that you can go through them and see whether there are favourable to you, after you must sign on this copy indicating that you go by them and testifying to ensure them.
State of the Car. Its emphasized that you must bring the Car when it's in the same state as it was given to you so in case of any fresh damage like scratches, mirror cracks and more to the Car due to reckless driving like head on collision you are required to pay money for repair or repair it your self before forwarding it back unless it's a system problem like wiring, engine, break pads, wheel tyres and more.
Heavy accidents due to reckless driving. In case of heavy accidents due to reckless driving like over speeding, over taking in corners and more which lead to serious injuries and damages to the Car you are required to pay $1000 USD on spot for rescue, other expenses will be covered by the insurance if the Car is insured but if this car is not insured you will share the expenses with the owner of the Car.
Notify the Supplier. In case of any Car break down you are not allowed to repair the Car with out the Supplier's notice because at the end you will be overcharged at a simple thing by those technicians on ground yet usually these Car rental companies have personal technicians on ground in different regions ready to fix any problem at cheap prices.
Receipt of Payment. Most times money for the rental is paid on arrival and you must be issued with a receipt of payment to confirm your payment and you must keep it safe for evidence in case there is any fraud, please do not take a Car with out a receipt indicating your payment.
Therefore i will conclude by saying that hoping for the Car Rental Services in Uganda expect to go by these terms and conditions (a must) such that you are offered the Car characterized to be well conditioned at affordable prices.