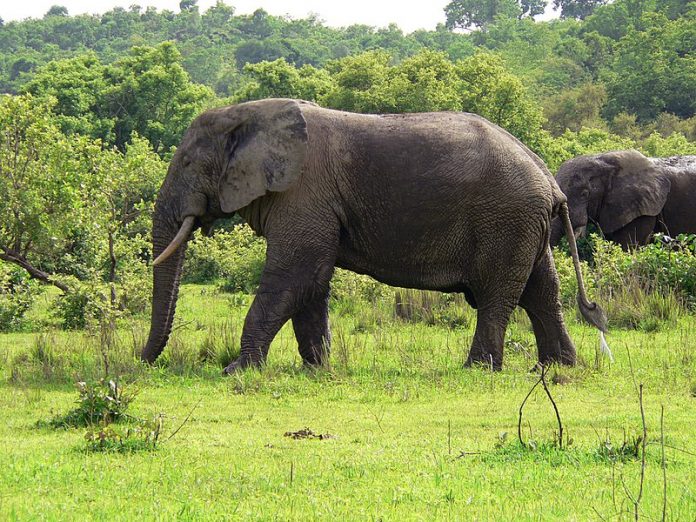 Best Safari Parks to Go in 2019 – Best & Exciting Wildlife Safaris, Adventure Tours & Holidays in Africa
Africa is a continent in the world with high boosting tourism rates, it's popularly known for wildlife safaris, cultural and adventure tours.
Wildlife is mostly found in the African continent because it's characterized with Montane, tropical, Rain forest and bamboo forests, ever green vegetation in the Southern, Western, Eastern and Central Africa which favour more of the Wildlife than other continents which are characterized with desert areas, droughts and more.
For a discoverable Wildlife Safari in Africa visit more of Southern, Western, Eastern and Central Africa in the top destinations listed below which are known to be richer of wildlife.
Kidepo Valley National Park
This is a large protected area found in the North Eastern part of Uganda, it is rated to be with the widest range of wildlife primates and species in its diversity which comprises of African Big Fives like African Elephant, leopards, Lions and Buffaloes, Zebras, Giraffe, Antelopes, Uganda kobs, Elands, Impala, Black and White Colobus Monkeys, Red tailed Monkeys, Vervets, blue monkeys, Bush babies and over 400 different bird species recorded sightable in this Park, its characterized with savannah grasslands in most of its parts with both flat and hilly areas.
Kidepo Valley National Park is a destination you can visit while on Ugandan tour and it is accessed via different routes and the first and shortest route is when you use Kampala – Masindi- Gulu high way via Karuma dam with a stopover in Nakasongola for Rhinoceros in Ziwa Rhino Sanctuary.
From Gulu continue up to Kitgum where you can spend a night after a long drive and next day continue with the journey up to Kidepo Valley National Park.
Another route option is when you use Kampala- Jinja highway continue with Jinja – Mbale road up to Soroti, then you can have a stopover in Kotido for an overnight and then next day continue with the Journey up to Kidepo Valley National Park.
Also, if you decide to use air transport means private charters are arranged from Entebbe airport or Kajjansi airstrip up to Apoka airstrip near Apoka lodge.
When you reach Kidepo Valley National Park the mostly done activity is a game drive around the Park and this is the opportunity of sighting most of Wildlife primates and species in its diversity.
What's unique with Kidepo Valley National Park is that you can do a lot of game drives around the park while using different routes.
Maasai Mara National Reserve
This one is among the popular Wildlife destinations to Visit in Africa; it is strategically located in the South Western part of Kenya in Narok County in contiguous with Serengeti National Park Mara region. This Maasai Mara National reserve was named in honor of the Maasai people which is an ethical tribe in Kenya.
It is globally famous for its exceptional population of lions, leopards and cheetahs, and the annual migration of zebra, Thomson's gazelle, and wildebeest to and from the Serengeti National Park every year from July to October, known as the Great Migration.
Masai Mara National reserve was originally established in 1961 as a wildlife sanctuary and covered only 520 square kilometers of the current area, including the Mara Triangle.
This area was extended to the east in 1961 to cover 1,821 km2 and converted to a game reserve. Narok County Council took over management of the reserve at this time.
Part of the reserve was given National Reserve status in 1974, and the remaining area of 159 km2 was returned to local communities.
Hippopotami and crocodiles are found in large groups in the Mara and Talek rivers. Leopards, hyenas, cheetahs, jackals, and bat-eared foxes can also be found in the reserve.
Serengeti National Park
This is Tanzania's popular destination to visit for Wildlife Safaris; it is famous for its annual migration of over 1.5 million white-bearded wildebeest and 250,000 zebra and for its numerous Nile crocodile and honey badger.
Maasai people were grazing their livestock in the open plains of eastern Mara Region, which they named "endless plains", for around 200 years when the first European explorer, Austrian Oscar Baumann, visited the area in 1892.
The name "Serengeti" is an approximation of the word used by the Maasai to describe the area, siringet, which means "the place where the land runs on forever".
This park covers 14,750 square kilometres of grassland plains, savanna, Riverine forest, and woodlands; it lies in northwestern Tanzania, bordered to the north by the Kenyan border, where it is continuous with the Maasai Mara National Reserve.
To the southeast of the park is the Ngorongoro Conservation Area, to the southwest lies Maswa Game Reserve, to the west are the Ikorongo and Grumeti Game Reserves, and to the northeast & east lies the Loliondo Game Control Area.
Together, these areas form the larger Serengeti ecosystem. 200,000 zebra, half a million Thomson's and Grant's gazelle, and tens of thousands of topi and Coke's hartebeest. Masai giraffe, water buck, impala, warthog and hippo are also a boundant.
Some rarely seen species of antelope are also present in Serengeti National Park, such as common eland, klipspringer, roan antelope, bush buck, lesser kudu, fringe-eared oryx, dik dik and the African Big Fives(Elephants, Lions, Leopards, Buffaloes and Rhinoceros).
Serengeti National Park is rated to be one of the best bird watching sites in Africa with over 500 different bird species which include Masai ostrich, secretary bird, Kori bustards, helmeted guinea fowls, southern ground horn bill, crowned cranes, marabou storks, yellow-billed stork, lesser flamingo, martial eagles, lovebirds, oxpeckers, and many species of vultures.
Reptiles in Serengeti National Park include Nile crocodile, leopard tortoise, serrated hinged terrapin, rainbow gama, Nile monitor, chameleons, African python, black mamba, black-necked spitting cobra, puff adder.
Virunga National Park
This is ranked to be the oldest National Park in Africa formerly called Albert National Park and it's located in the Eastern part of Democratic Republic of Congo bordering Volcanoes National Park of Rwanda, it is characterized with thick and strong rain forest with some parts covered with Bamboo forests.
This park is commonly and popularly known for the shy endangered mountain gorillas and habituated chimpanzee species mostly found in the Tongo forest, the most popular activities done in Virunga National Park is gorilla trekking which involves entering into the jungle in search of these gorillas very excited to see them feeding, laughing, playing with young ones plus taking photos of them for memories.
Another activity is Chimpanzee habituation walk which is done in Tongo forest and it is usually started in the morning following the marked routes in a group of four people at a cost of $100 USD per person.
Bwindi Impenetrable National Park
This popularly known destination is located in the South Western part of Uganda in Kabale near Mgahinga Gorilla National Park; it's characterized with thick and strong impenetrable tropical rain forest where the shy endangered Mountain Gorillas are residents.
You can better reach Bwindi Impenetrable National Park from Kampala by use of road transport means via Masaka- Mbarara high way with a stop over at the equator for some brief explanation about the equator, photographs and Snacks, lunch is provided en-route in Mbarara town and after continue with the Journey up to Bwindi Impenetrable National Park.
This Park is rated to be hosting most part of Uganda's gorilla population with over thirteen habituated gorilla families for trekking and research, these gorilla families are grouped in four sectors named Ruhija Sector, Rushaga, Buhoma and Nkuringo sector with each sector having more than two gorilla families for trekking apart from Nkuringo sector which has only one gorilla family for trekking.
This park is only accessed by foot since it is mostly covered with thick impenetrable forest and when you reach Bwindi the mostly done activity is gorilla trekking plus visiting the Batwa people in their local communities.
Gorilla trekking involves visiting the thick impenetrable forest of Bwindi in search of these shy endangered mountain gorillas and after discovering their location you are allowed to stay in their presence for only one hour while seeing them playing with young ones, feeding on bamboo shoot, laughing and taking photos of them for memories, after that session you descend back to the park offices for gorilla trekking certificate award.
Even though this park is mostly known for the shy endangered Mountain Gorillas it's also rated to be one of the best bird watching sites in Uganda which are mostly sighted while on forest walks.