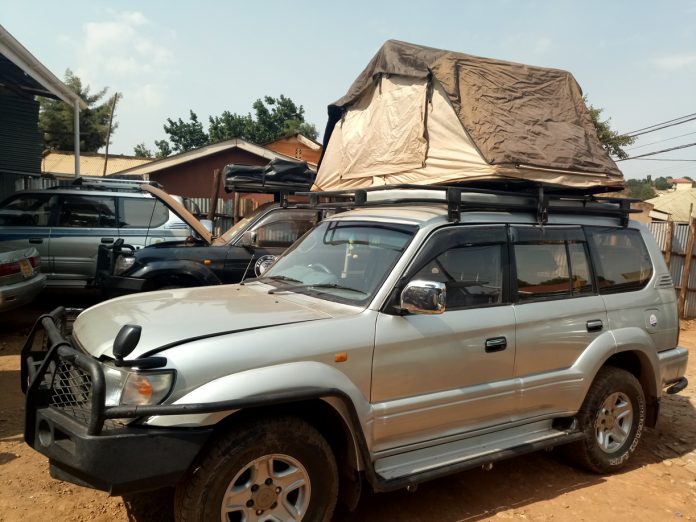 Uganda, also known as the Pearl of Africa, is a better African country to hire a car, and with lots of sights which are best seen in its impressive national parks, it is no surprise that this is the case.
You are now traveling to Uganda to visit its magnificent adventurous places but since you have come from a different society, you may not be sure of how conveniently to drive a car in Uganda.
Please don't worry our beloved traveler, below is a compilation of tips to help you navigate Uganda's roads thoroughly well, so whenever you hire a 4×4 rooftop tent car in Uganda, take a look to these Uganda driving tips for a better drive.
You should be informed about Uganda
Due to the convenience and flexibility – that you can stop in as many areas as you want, exploring Uganda with a private hired car is arguably the best way.
However, to ensure that you find the best courses/directions, the most exclusive hidden gems and the most beautiful vistas, you should always be aware of where you are on the map.
Driving in Uganda, especially in its rural areas, the roads are poor and not thoroughly well signed hence you might need to stop someone and ask for directions and routes.
You should also make sure that your car is well equipped with a GPS and a map because in places without phone signal, those supreme driving apps on your phone will be futile.
Most of Uganda's national parks, which are the most attractive to many travelers, are found in rural and remote areas, therefore remind your operator of a GPS and a map or you can even move with your own GPS to save money.
Avoid using phones while driving
In the day today life, most people are closely related to their phones and cannot live without them.
However, you are much emphasized to try not to be on phone at the same time you are driving, not even receiving any call, because you are most likely to cause accidents and worst of all, you will be penalized as you will be breaking the country's rules and regulations. Over speeding, especially in the Parks, is also not recommended and always remember to follow the road signs where necessary.
Driving side of the road in Uganda
In Uganda, you will be entitled to drive on the left-hand side of the road. Uganda is one of the heavily visited African countries due to its extraordinary and many of its tourists come from various outside countries most of which drives on the right, so some of them get worried on being informed that they will have to drive on the left hand side – which Ugandans are entitled to drive on.
However, it will normally take a few hours to adjust, but then you will totally forget that the wheel is on the right side of the car.
Only you need to do is paying much attention when you get to roundabouts and remember to always give the priority to the cars coming from your right and to turn left once you enter the roundabout, as simple as that!
Your rental company's guides will also give you an extended guidance to ensure you get used to Uganda's driving policy of driving on the left-hand side.
And also, as an obligatory while driving in Uganda, you (the driver) and your passengers should wear the seat belts as it is lifesaving in the unexpected case of accident.
Do not drink and drive
Another thing you should never try doing while driving in Uganda is to drive while drunk, I mean do not take any alcohol if at all you are to drive.
The Uganda traffic officers always have a machine called ''Kawunyemu'', literally meaning 'smell in it', which detects whether you have taken alcohol or not through smelling in it, as its name says.
And in most cases when you are found drunk or drinking as you are driving, you will be caught and taken to prison together with your hired car, and this is because you are most likely to cause unnecessary mistakes hence resulting to accidents.