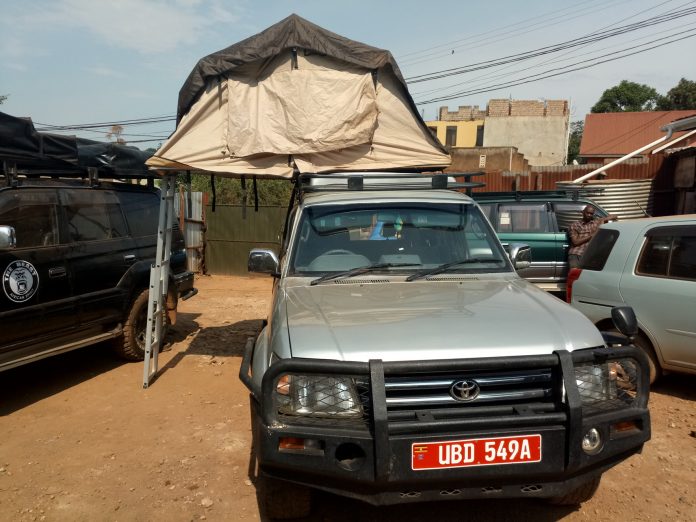 With your private car in Uganda, you will be able to travel at the exact tempo you see is convenient for you without rushing or delaying – panicking. If you are traveling with a public transport, expect delays and many inconveniences in your trip which are rarely incurred when you travel with a hired private 4×4 rooftop car in Uganda visiting most of the tourist places.
With a private car, you will not get sleepless nights because you will be sure of the car you are going to use on your trip and there is no need to worry of the car you are to move with unlike with the public transport where you will sleep and wake up not knowing of the exact car you will even travel with, which can even make you restless and sleepless throughout the night.
Comfort
You will travel very comfortably in a private car than in a public transport where you will sit squeezed. People have different behaviors whereby some don't want to bath, brush and generally clean themselves and yet are all passengers in the very public vehicle you will board hence bearing with the bad scent from such people, a thing am sure of that it will make you uncomfortable.
You will never ever get a joyous and fantastic trip in any country when you really traveled uncomfortably, of which you are only guaranteed with comfort when you hire a good fleet from any of the authorized car rental companies.
Safety
With a private car, you are very safe with all your properties and it is really hard for you to lose any of your property because even when you forget them in a car after your trip, the company's staff will reserve them for you and gets a way of you getting them back if possible.
Meanwhile when you are traveling in a public transport, where there are several people with different behaviors and understandings, your property can be stolen unknowingly including money which you were to use in your trip hence being left in shambles and what you cited to as 'saving money' has backfired and you have gained nothing rather than tears and regrets.
No matter where you are, your rental company takes the car on your place to deliver
Antithetical to the public transport, where you leave your place to look for the car, with a private hired car the company will take your desired car to the exact place you are or you feel like it's convenient for you; let it be at the airport, company's headquarters, hotel or upcountry, you will get the car immediately.
If you are within Kampala (Uganda's capital city) or at Entebbe International Airport and its surrounding areas, most rental companies offer free services of delivering the car to you but some extra charges may be required to deliver you a car when you are far away from the city centre (upcountry) – the extra charges are for fuel used to bring the car to you and also the transport taking back the person who handed the car over to you.
And lastly, you should know that traveling/exploring Uganda with a private hired car from an authorized rental company like 4×4 car hire Uganda is the most convenient and recommended way. You can ask for any car of your dream and the one you can afford paying for. There are various fleets to choose from but you should take a fleet that fit your likes and needs and depending on your capabilities towards its remittance.