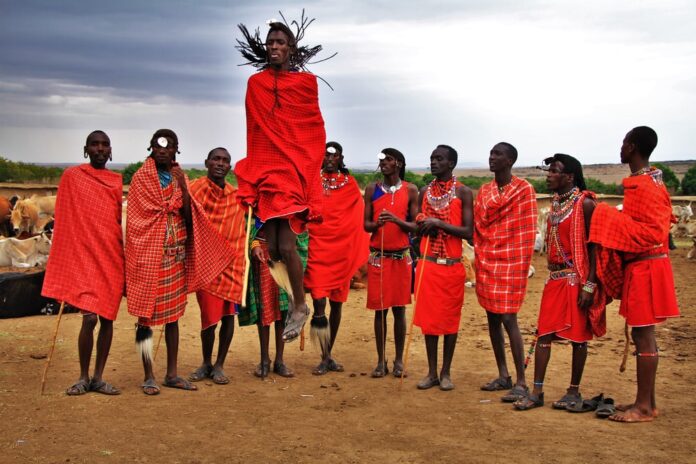 More than just a destination to visit for animal safaris, Kenya is a diverse country brimming with warm hospitality, friendly faces, and jaw-dropping natural wonders. From a white-sand coast along the Indian Ocean to scenic highlands, the East African country is an ideal destination to visit for every type of traveler.
Wildlife enthusiasts come in droves to view the "Big Five" and wildebeests, marine explorers visit in search for underwater splendor, and curious visitors find interest in every taste of Kenyan culture along the way.
Travel to the Eastern Rift Valley's scenic lakes, best known for their birdlife and large rhino herds. Then head deep into the world's most famous wildlife reserve, the Maasai Mara, where there's the opportunity to take to the skies on an optional hot-air balloon ride. This safari is a cost-effective way to fulfill a bucket-list dream.
Explore the remote rich of Kenya's parks and enjoy day and night drives and bush walks in exclusive private reserves. The fabled Maasai Mara is the Kenyan side of Tanzania's Serengeti. Wildlife is prolific here any time, but nothing tops the Great Migration, when nearly two million wildebeest and zebra follow the rains to new grass.
The region is also the traditional home of the Maasai, nomadic pastoral herders. Amboseli, watered by melting snows off imposing Mt. Kilimanjaro, supports abundant wildlife, including great numbers of elephant.
In the north lies arid Samburu, with unique species such as reticulated giraffe and Somali ostrich. To see endangered rhinoceros, don't miss Lewa Conservancy, Africa's most successful rhino sanctuary.
Therefore, a Kenya safari offers a visit to the rich variety of cultural experiences with plenty of involvement with local villages. Travelers often get the opportunity to learn about Maasai, Samburu, Turkana, Swahili and other communities and take part in activities.
It's often possible to visit schools, do a village visit on market day or walk with the herds when going out to pasture in the morning.
Occasionally it's even possible to take part in traditional ceremonies. While nomadic lifestyles are circumscribed these days by the conventions of modern life, these communities are still rooted in traditions very different from those most visitors are used to.
There are more than forty different language groups or tribes in Kenya, of which three communities, the Maasai, Samburu and Turkana, have held onto traditional clothing and lifestyles in much of their range.
The Maasai are traditionally semi-nomadic and entirely dependent on their livestock. These days they tend to be fairly sedentary, occupying small settlements of 8-15 houses protected by thorn bushes or fencing. Livestock, including goats and sheep but especially cattle, are the primary source of income for the Maasai – when they can be persuaded to sell that is.
The Samburu are closely related to the Maasai. Both arrived in Kenya from the upper Nile region in present-day South Sudan in the sixteenth and seventeenth centuries, and they speak a common language – Maa.
The traditional Samburu diet consists of milk and blood extracted from their cows. Meat is only served on special occasions. Dancing plays a significant role in Samburu culture and is similar to that of the Maasai people with men dancing in a circle and jumping high from a standing position.
The Turkana are an important pastoral community in northern Kenya. Like other herders, they traditionally lived a nomadic life, always moving from one place to another depending on the availability of pasture and water for their animals.
Although trading and employment are increasingly important (many Turkana men work in the security services or as guards and night watchmen), the old cattle culture is still vitally important. Fishing is also a major source of food for those living close to Lake Turkana.