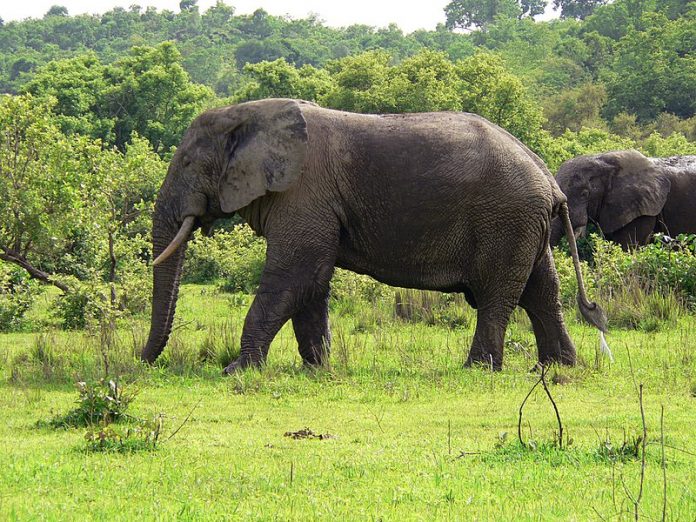 Planning to go on an amazing East African safari? Think none other the mostly booked Kenya Uganda safaris a combination with gorilla trekking and Amboseli, gorillas and Maasai Mara, Meru Samburu, Laikipia, Murchison Falls National Park, Queen Elizabeth National Park, Kibale Forest National Park and Bwindi Forest National Park. The Uganda Kenya tours can be private family safaris, fly-in safaris, luxury tours or budget safari depending on the option of travel you want to take.
These gorilla treks and wildlife combinations cover one of the most popular tourist destinations in Africa – Kenya as well as the best place for gorilla trekking, Bwindi in Uganda, as well as chimps and other primates Uganda.
The safaris in Kenya and Uganda could be in comfort and style where you would be staying at the very best luxury Kenya hotels, safari lodges, and tented camps or fly-in premier Uganda Kenya tours with less time on the road but more time for you to enjoy game viewing and relax.
From seeing the wildebeest mega-herds move into the Masai Mara and Amboseli's legendary elephant herds against the backdrop of Mount Kilimanjaro to the majestic leopards of Samburu, Kenya will not disappoint if you combine it with a primates' trekking experience.
Kenya is the historical home of the East African safari, a land of sweeping Savannah grasslands inhabited by charismatic mega-fauna, including Big Cats, the Big Five (elephant, buffalo, lion, leopard and rhino) and just about everything in between.
Elsewhere, landscapes here stir the soul with deserts in the north, dense forests in the west, Rift Valley lakes in the center and tropical coast out east.
Safari bucket list for Kenya includes seeing the Great Migration in the legendary Masai Mara, Amboseli's unforgettable views of Mount Kilimanjaro and Samburu's leopards. Encounter fascinating cultures in authentic Masai villages and taste the flavors of Africa, India and Europe in the melting pot that is Swahili culture.
Kenya's biggest attraction is the natural movement of mega-herds – wildebeest, zebra and gazelle following the summer rains and sweet grasses in an annual pilgrimage called the Great Migration.
Visiting Uganda will include a gorilla trekking experience in their itinerary. But while in Uganda you can also enjoy great wildlife safaris in the Savannah national parks, chimps tracking and other primates as well. Highly esteemed is the chimpanzee tracking in Kibale Forest National Park and Queen Elizabeth National Park's Kyambura Gorge.
In Queen Elizabeth National Park, you can also do safari game drives to see lions, elephant, hippos, buffalo, leopard among other wildlife but also do a boat trip on Kazinga Channel. Murchison Falls National Park offers excellent wildlife viewing as well as spectacular scenic beauty. You can take a boat trip on the Nile River to the famous Murchison Falls or to the delta.
The latter is particularly rewarding for birders, and sightings of the prehistoric shoe bill are very common in this area. Kidepo Valley National Park offers a true wilderness experience and is home to many species that don't occur elsewhere in the country, including the graceful cheetah.