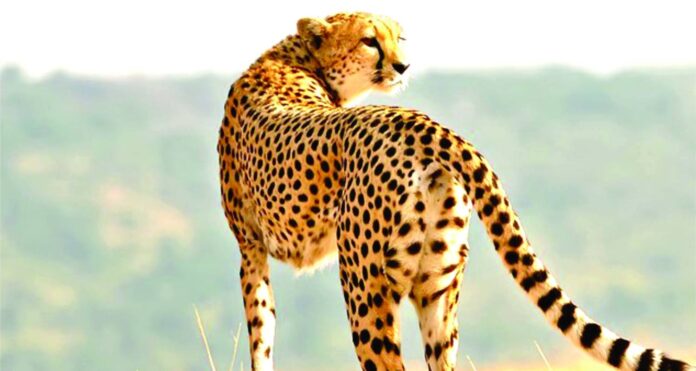 As Kenya is one of the best African safari destinations, it can be hard to choose from its many options. The best Kenya safaris are all about connecting the best lodges, experiences and safari areas in the best itineraries, and matching them with your desired travel period to create the safari experience that suits you best.
The best Kenya safari experiences include the spectacular Great Wildebeest Migration but that's not all. From our curated selection of lodges, you can enjoy encounters and excursions that reflect the diversity of its landscapes, cultures and wildlife. From hot-air balloon rides over the Mara plains to watching elephant beneath Kilimanjaro or camel trekking in Samburu, we can make it all happen.
Kenya is a land of contrasts, and we can combine them to maximum effect in the best Kenya safari itineraries. Think an exciting adventure in the remote Northern Kenya juxtaposed with a relaxing adjourn in the lush Masai Mara, or an escape to the coast.
Naturally, you will want your trip to include the best Kenya safari parks and reserves; the best Kenya safaris don't just include the hot favorites, but stay a step ahead of the herds and include adjacent conservancies, such as Mara North, and the more exclusive private reserves, such as those found in the wild north.
Kenya's great variety of landscapes and its proud tradition as a safari destination mean that there's an almost limitless range of activities available. We've collected together what we consider to be Kenya's best safari experiences now all you have to do is choose … which, when you consider just what's on offer, may prove to be easier said than done!
Kenya excels at classic safari experiences, such as game drives and guided walking safaris. These are still the best way to get up close and personal with the wildlife in iconic reserves such as the Masai Mara and Amboseli.
Mention Kenya to almost anyone, and their first mental image is likely to be of the Great Wildebeest Migration. While witnessing this is undeniably an unmissable experience, so too is adventuring in some of Kenya's lesser-known reserves, far off the beaten track.
Taking to the air on a scenic flight is a wonderful way to experience the drama and romance of Kenya's landscapes. Back on terra firma, spending time with the locals brings things back to a much more personal scale and is the best approach if you want to get to know the 'real' Kenya.
When to go is as important a question everywhere, and in Kenya this can be influenced by the climate as well as by seasonal events such as the appearance of the migrating herds. Like much of East Africa, Kenya experiences two rainy and two dry seasons annually.