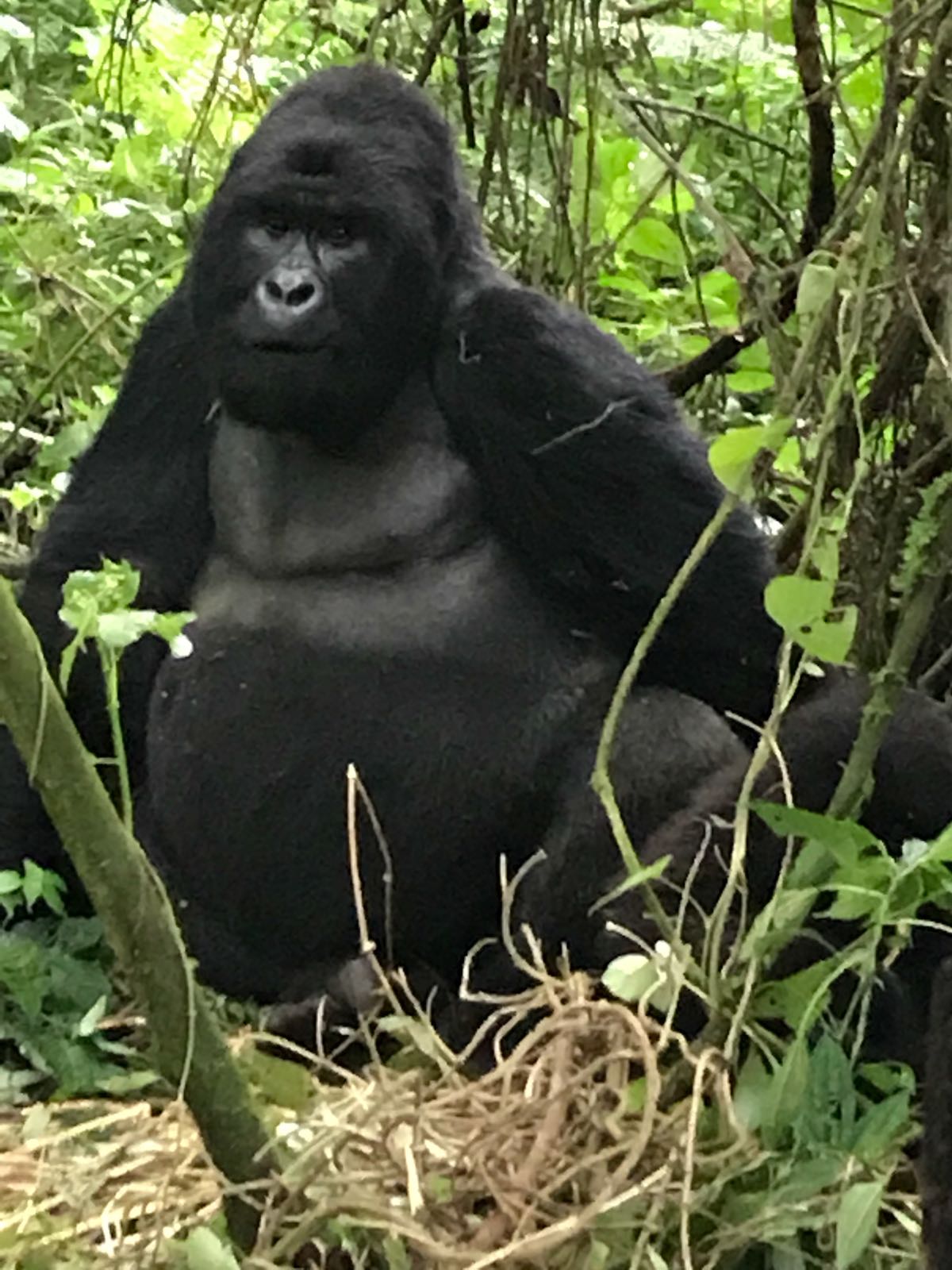 There are not enough words to describe this trip to Uganda but I can sum it up in unforgettable, incredible and perfect. These unforgettable double gorilla safaris in Uganda takes you to the misty Bwindi Impenetrable Forest, which is home to more than half the population of the remaining 459 Mountain Gorillas. Bwindi Impenetrable Forest offers a unique birding opportunity, cultural experiences, stunning hills and lush vegetation inhabited by the elusive primates. The gorilla trekking tour activity is the most enchanting experience in this forest. You will have an experience of a life time watching at close range these majestic apes as they feed, play and relax.
You are reading this because you have a dream, some fashion of adventure in lovely Uganda. Uganda is a truly stunning country and, as far as we're concerned, highly underrated. From the people to the scenery, it is truly magical.
First of all, before you see the gorillas, which is why everyone goes there, Bwindi is just magical! It is a beautiful park as the scenery, the green all-around you, the misty mornings mist can be seen hanging over the rain forest take your breath away.
Following morning we began the trek early morning, suggestions for clothing, long pants to avoid the ants from crawling in, good camera, decent walking shoes, (sneakers with a good sole are okay).
The overall experience of the trekking was amazing, a bit rigorous if you're out of shape, but very beautiful scenery. The encounter with the gorillas is awe-inspiring. No words can paint a proper picture for you who has not been to Bwindi to see the gorillas.
You have to do it yourself to make your own conclusions. Last month, I and my sister went on a 4 Day Uganda Gorilla – 2 treks with gorilla safaris tour who I cannot fault as Jackie did a good jog arranging everything. Our driver was Emma and he looked after us as if we were his own family, he made us feel comfortable going above and beyond making our trip the best.
He had a wealth of knowledge and was happy to share it with us delivering the information well. He had books in the car so he shared those with us to read for additional information! As mentioned above we had 2 treks with the gorillas in Uganda and it was worth every penny! Each day was a completely different experience following different gorilla families.
We crossed into Rwanda for the golden monkey tour in Volcanoes National Park after our two amazing treks in Uganda. The trek to see the Golden monkeys was good too but nothing compared to the gorilla tours. Everything else about the tour was great the accommodations, the food, the car and more. Thanks again Jackie and Emma at gorilla safaris tours we will never forget this experience.
If you want to see the gorilla's it's better to see them in Uganda rather than Rwanda because Uganda only allows 8 people to visit the gorilla's in 24 hours which ensures their welfare is protected.
Aside from the encounters with these magnificent creatures, we also had several fun and heartwarming moments with the local children that will stay in our hearts forever. Despite the fact that they have so little to themselves, we were always greeted with big smiles and waving hands.
Note to travelers: in Uganda they are super strict with which exact U.S. Dollar notes they will accept – they need to be printed 2006 or after and crisp as an apple (no tears, no marks).
I would 100% recommend this company if you are planning your trip to Uganda. As mentioned in other reviews they are very flexible, super responsive via email and willing to accommodate nearly everything. Jackie and Moses worked with me prior to arriving in Uganda to help tailor a trip for us that included everything we wanted to do in our time there. Two thumbs up Jackie, Moses and Emma. We had a fantastic time.