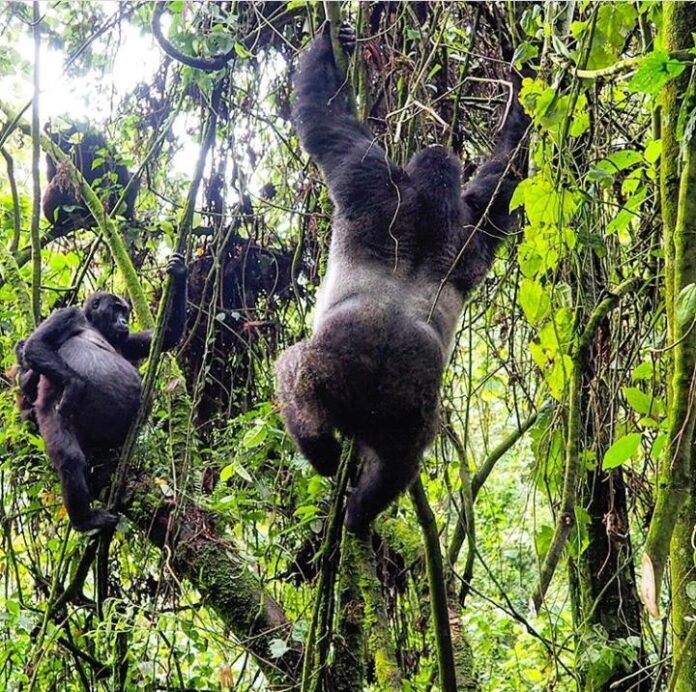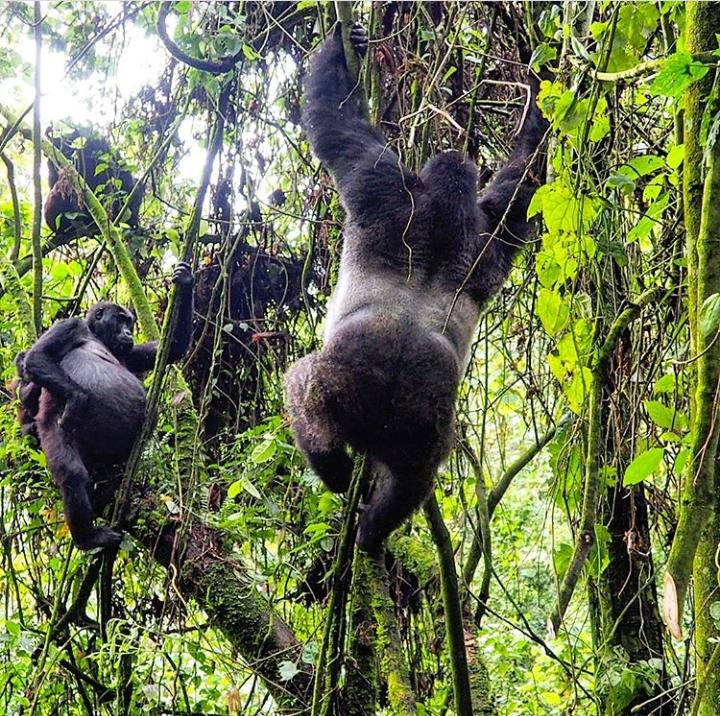 Rwanda is a lush green country known as the "land of a thousand hills."
Life bursts from the seams here and you get the feeling you could drop a seed and watch it sprout from where it fell, full of natural energy and vitality.
Comprised of mountains, hills, rain forest, twisting roads and rural villages, this once war-ravaged land is a small, but densely populated country and home to one of the most incredible animals one could encounter, the mountain gorilla.
Its four national parks are inhabited by an abundance of animals and bird life. Akagera offers a robust big game experience in a gorgeous lakeside setting, while Nyungwe and Gishwati will round out primate viewing with the challenge of trekking chimpanzees.
The once-in-a-lifetime gorilla trekking safari experience is the main reason for visiting Rwanda, but the friendly locals, interesting villages, good hiking, and stunning scenery creates a uniquely diverse experience.
Rwanda is a destination for active, engaged travelers, happy to pay for the exclusive privilege of observing the great apes in their natural habitat.
Gorilla trekking in Rwanda is often described as "life changing" and with good reason. With only an estimated 880 Gorillas left in the world, to see these gentle creatures in their natural habitat is a truly unique moment.
Gorillas make their homes in and amongst the bamboo-covered slopes of the Virunga Mountains in the Volcanoes National Park in northern Rwanda.
Trek to see them and you'll be introduced by your expert trackers and guides to one of the fully-habituated families of mountain gorillas and you can stay with them for an awe-inspiring hour, often crouching just a few feet away, whilst the gorillas go about their daily lives.
Rwanda safari is an excellent destination for photographers. There is something about Rwanda's humidity and lighting that brings a mystical quality to your photos and you leave with impressive proof of your time in the forests.
Rwanda has adopted a tourism model with a focus on high end tourism to support conservation and communities.
The Bisate Lodge in Volcanoes National Park was a pioneer in bringing the luxury safari lodge concept to Rwanda and has now been joined by several other truly exceptional lodges across the region as well as in other parks.
Rwanda offers world class service and accommodation standards, with the accompanying price tag.
That being said, with this destination you may be paying a premium for beautiful lodges, and exclusive, unique experiences, but it's also important to keep in perspective that you'll also be contributing to significant conservation efforts.
Related; Top 5 luxury lodges and camps in Rwanda.