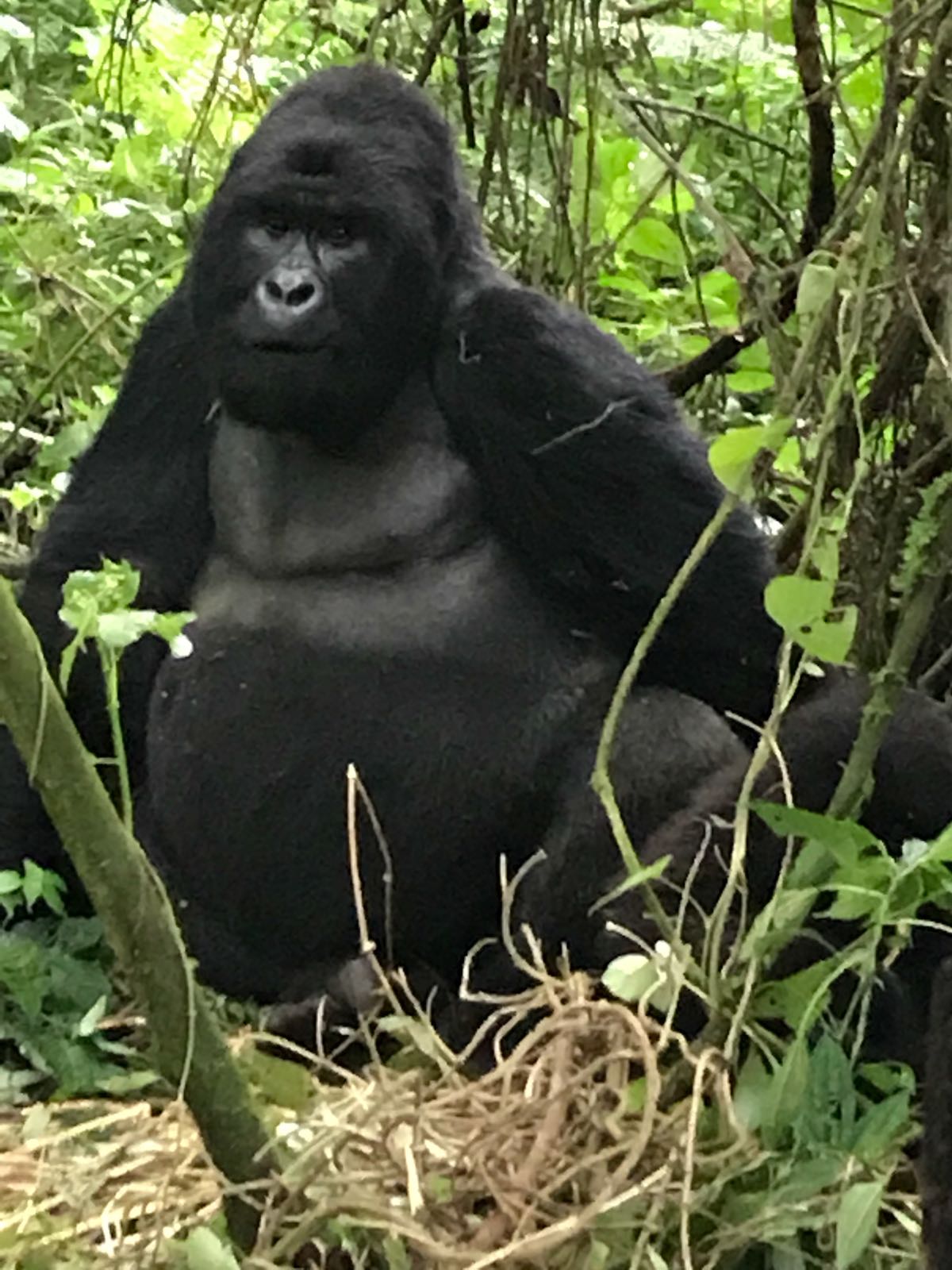 Rwanda Visa Ease Mountain Gorilla Trekking in Volcanoes National Park
In the past years, Rwanda visa was very hard to get besides of the few countries like America and some other few countries which would get the Visa easily.
For other countries like France, Belgium, Turkey, Spain among others would only get Rwanda visa after application and come with booking code to the airport of Kigali in Rwanda however nowadays it is now very easy to get a Rwanda visa from any entry point of Rwanda such as boarders and so on. Therefore, you can be able to visit Rwanda for gorilla safaris activities at such an easy accessibility.
Gorilla trek in Rwanda only takes place in Volcanoes National Park and the gorilla permit costs US$ 1500 in Rwanda during high season and then during low season November to May a permit cost US$ 1050 and that is when you are visiting 2 or 3 Rwanda parks and also a permit of US$ 1275 to visitors in Rwanda on conferences and seminars.
For you to acquire an easy, affordable and incredible gorilla trek in Rwanda, you need to consult for the best company from your friends who will have visited Rwanda recently or even via google and trip advisor forum you will see reputable companies like Eco tours Rwanda.
You need to own a private vehicle and driver/guide for your tour to a fantastic one because it will be easy for you to get involved in many other activities while in the Park and it will enable you to have some Kigali tours on your private trip in Rwanda.
Therefore, you are recommended to use a company which will offer you a better vehicle and can book for you your full journey.
One of the best companies in Rwanda include the Eco Tours Rwanda which is mostly used due to its kind, friendly and professional staff who will respond to your emails in just a blink of an eye and the company works 24/7 hours.
Gorilla trek in Volcanoes National Park is accompanied by some rules and regulations which you will have to follow before you go for trekking of these primates in order to ease your tour and some of the rules include;
You should be from 15 years of age and above, you should be physically fit because it is somehow challenging, do not mimic the primates because you might not know what you are communicating to them, keep a distance of at least 8 meters while viewing them, do not use flashlight cameras.
You are allowed to spend with the primates for one hour, do not eat or smoke from the Park, arrive earlier in the Park (at least at 07:00am for briefing), for toilet issues you are allowed to dig a deep hole aside from the primates and after disposing you bury it thoroughly well, book for the tour at least three or four weeks earlier before your tour and all activities are done by the accompany of the tour guides.
In the Park, a group of 8 individuals are allowed to go for gorilla trekking per day and the Park has 10 habituated Gorilla groups.
The Park also has got good and luxury lodges where gorilla trekkers should live in for the easy accessibility of the Park earlier and some of the Lodges include; Mountain gorilla view lodge, Sabyinyo silver back lodge, Virunga lodge, Bisate lodge, Jack Hana's guest house and many others.
In your gorilla trek, you will also get opportunity to get involved in other activities which include the visiting of nearby lakes such as Lake Bulera and Lake Ruhondo which are twin Lakes and you will get involved in bird watching.
At any of the Lakes, you will see aquatic birds, hippos, crocodiles and also get involved in boat cruises.
Lake Kivu is also near to the Park and from the Lake by chance you will see how methane is extracted and also do boat cruises, aquatic bird watching and viewing of water living animals such as hippos and crocodiles.