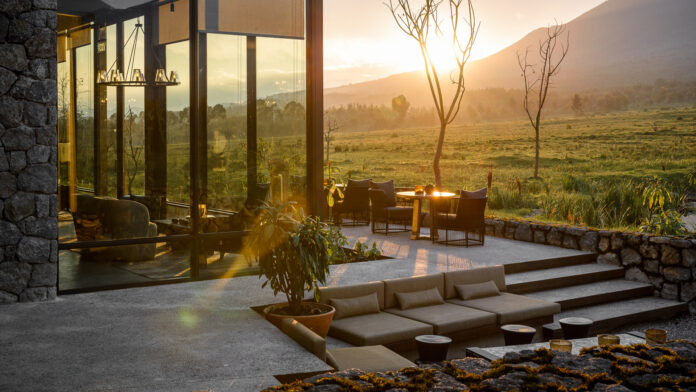 Singita Lodge is among the new facilities that have been introduced into the Rwanda tourism industry and hence making to join among the luxury tourism destinations in East Africa. Singita is set on 178 acres (72 hectares) on the edge of Volcanoes National Park, Kwitonda Lodge boasts eight luxurious suites, while Kataza House, an exclusive-use villa, features four spacious suites.
The warm and welcoming spirit of the people of Rwanda embodies a sense of goodwill that encapsulates their remarkable recovery from a painful past. The gentle energy that drives them forward in their country's rebirth is truly inspiring. It is within this context that Singita is privileged to open Singita Volcanoes National Park, contributing significantly to conservation, community partnerships and ecotourism.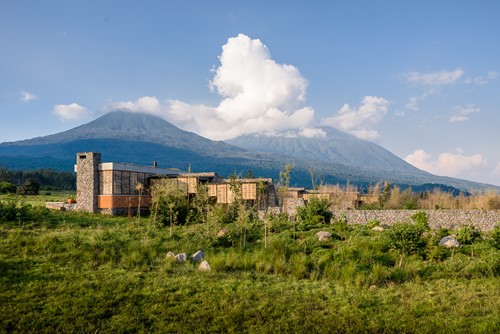 The Eco-friendly Singita Kwitonda Lodge, named after a legendary silver back gorilla known for his humility and gentle nature, is made up of a collection of small buildings laid out along the natural contours of the ground.
The design and construction of the lodge and villa followed Singita's stringent sustainability principles which informed everything from site design and materials used to energy and water systems and interior design. The design team worked tirelessly with the local community to source most building materials in the immediate Musanze district, and a majority of the elements selected are made in Africa.
The lodge's on-site nursery, Akarabo has to date provided approximately 250,000 indigenous forest shrubs, bamboo shoots and trees for an extensive reforestation initiative.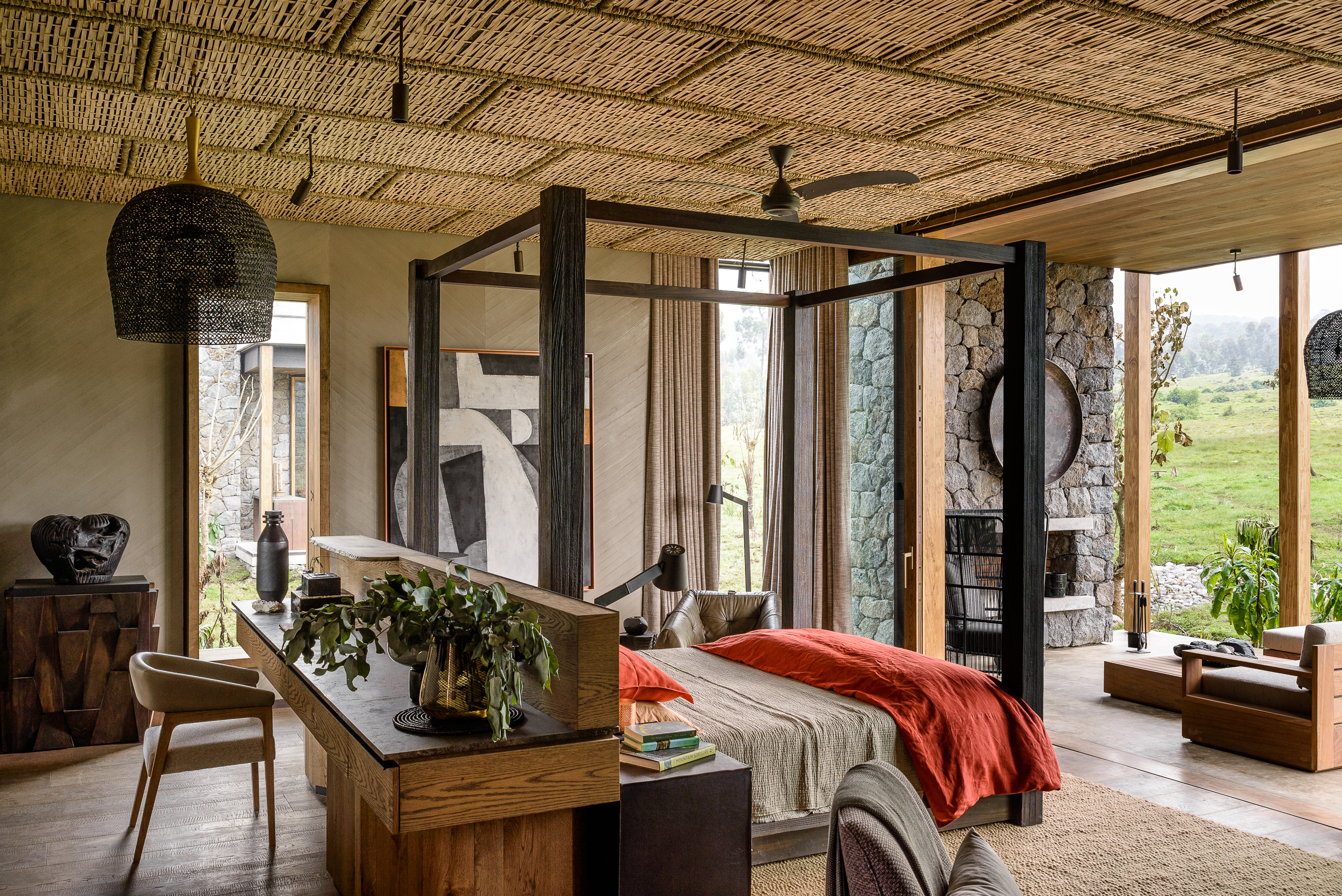 Guest suites boast cozy couches, indoor and outdoor fireplaces and heated plunge pools, with breathtaking views of the Sabyinyo, Gahinga and Muhabura volcanoes. The impressive woven ceilings and hand-fired terracotta brickwork, ensures an authentic translation of local culture into key elements, adding a significant boost to local employment and businesses. The overall effect is strong and captivating, yet soothing, enhancing the serious, soul-centering experience of encountering gorilla families in their hubs.
Farm-to-table food journey Features largely vegetable-based dishes and local Rwandan favourites, the on-site herb and fruit garden supplies the lodge kitchens with an array of fresh ingredients, reflected in a farm-to-table approach to the menu. Other highlights of the food journey include tailor-made trekking lunchboxes, flexible mealtimes and a signature "bar-deli" which offers fresh fruit and small snacks, enabling guests to help themselves throughout the day.
Guests find it amazing because gorilla trekking is a major draw card, and Singita situated less than ten minutes from Volcanoes National Park headquarters, makes this life-changing experience incredibly accessible. A variety of technical gear and clothing for the hike is housed in the gear Room at Kwitonda Lodge and Kataza House.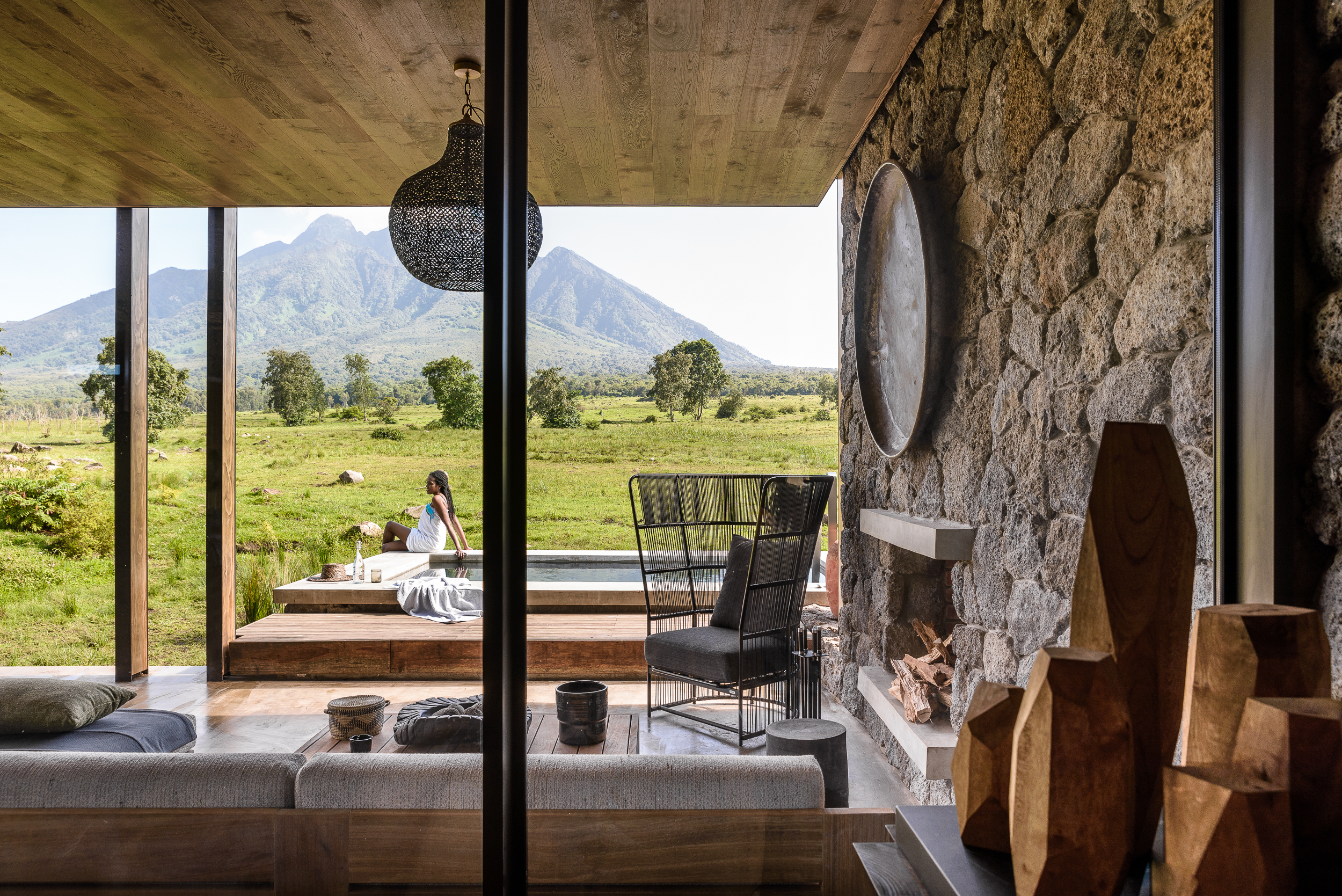 On return, guests have ample time to enjoy a soothing massage in the sanctuary of their suites, purposefully designed for nurturing, reflection and comfort. Apart from thrilling gorilla treks, other activities include golden monkey walks, day tours to the vibrant capital city, Kigali – including a visit to the Genocide Memorial – trips to the Musanze Caves, Nyungwe National Park, Lake Kivu or a local community tour.
Rates for suites at Singita Kwitonda Lodge range between $2500 – $2,850 per person per night; or from $6,877 per night for the exclusive-use Kataza House villa in Green Season. Rates are fully inclusive, however excludes in-room massages, gorilla-trekking permits and extras, which Singita can book prior to travel.