Besides Kampala (Uganda's capital), Jinja is one of the top cities in Uganda and your road trip or Jinja tour is quite an amazing and unforgettable one. You will need to traverse like 81.2 kilometers east of Kampala to land on the wonderful and blessed city of Jinja.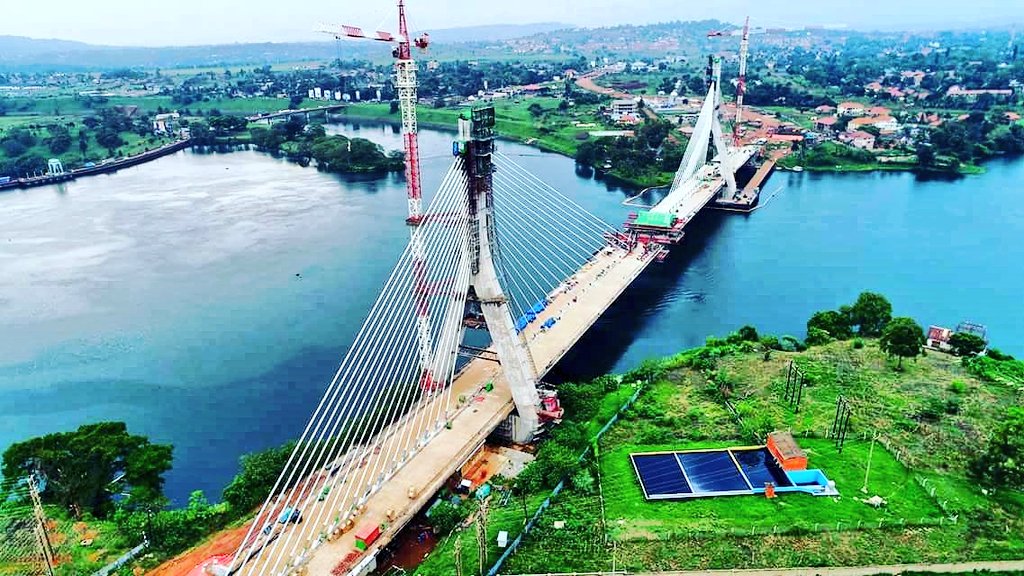 Jinja Bridge
Situated on the banks of Africa's largest Lake – Lake Victoria, Jinja is the capital of Busoga Kingdom and it is the vast cosmopolitan place in the Busoga region as well. The Basoga are of course the major inhabitants in Jinja and the commonly used language there is typically Lusoga and some bit of Luganda but also being the country's official language, English is understood by the people there.
Visiting Jinja is more than just an adventure but it is also fun and if you are not interested to stay in lodges it is better you book a rooftop tent car in Uganda offered by some of the car rental companies and there is various campsites to stay. The entire journey to Jinja via Kampala – Seeta – Namataba – Lugazi – Njeru – Jinja is very adventurous and scenic. There are very many amazing things that you will come across on your way driving to the blessed Jinja. One of the amazing things you will meet on your journey are the vendors at Namawojjoro market who run over to you selling various items, mainly the roasted chicken on sticks done the local way.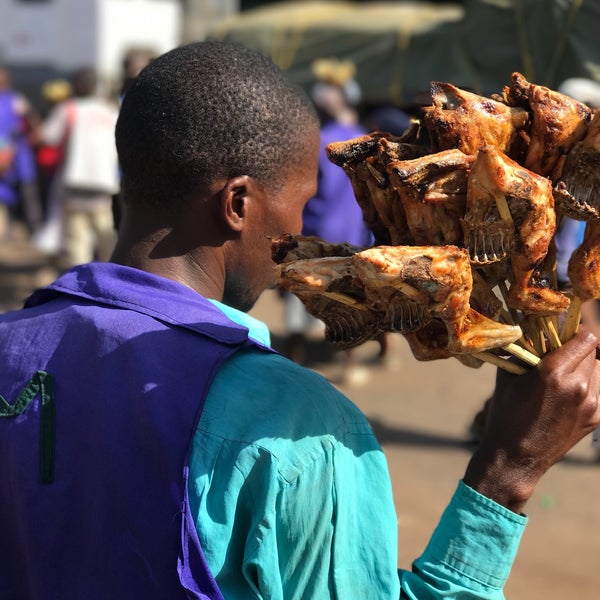 Namawojjoro Market – Mukono

You should not miss a fantastic taste of the roasted chicken and roasted bananas sold by the vendors on the streets of Namawojjoro market as they are really delicious. Still as you are almost reaching the doors of Uganda's largest forest – Mabira Forest, few kilometers after passing Lugazi, you will also find another market called Najjembe which is also like Namawojjoro and it is these two places in Uganda that are famous for delicious roasted chicken, meat and bananas.
After the stopover at Najjembe market to enjoy the delicious roasted chicken, you will then drive straight to Jinja passing through Mabira forest which is also full of astonishing activities, majorly zip-lining and a couple of other activities. You will then drive via Njeru and access the mighty and blessed Jinja city.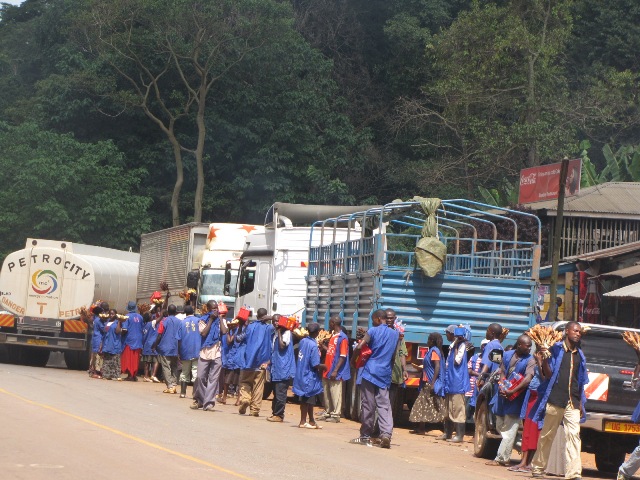 Najjembe Market – Mabira Forest
Well, many are wondering as to why am continuously calling Jinja a blessed city! The proof to Jinja being a blessed destination is that out of the many remarkable places in Africa, the source of Africa's longest river – River Nile is located in Jinja and this is a major attraction that annually drives many tourists to visit the place. The source of the Nile is a very beautiful and breathtaking place.
There are very many activities that tourists can get immersed in such as experiencing the grade 5 white water rafting on River Nile which is something very adventurous and fascinating of course.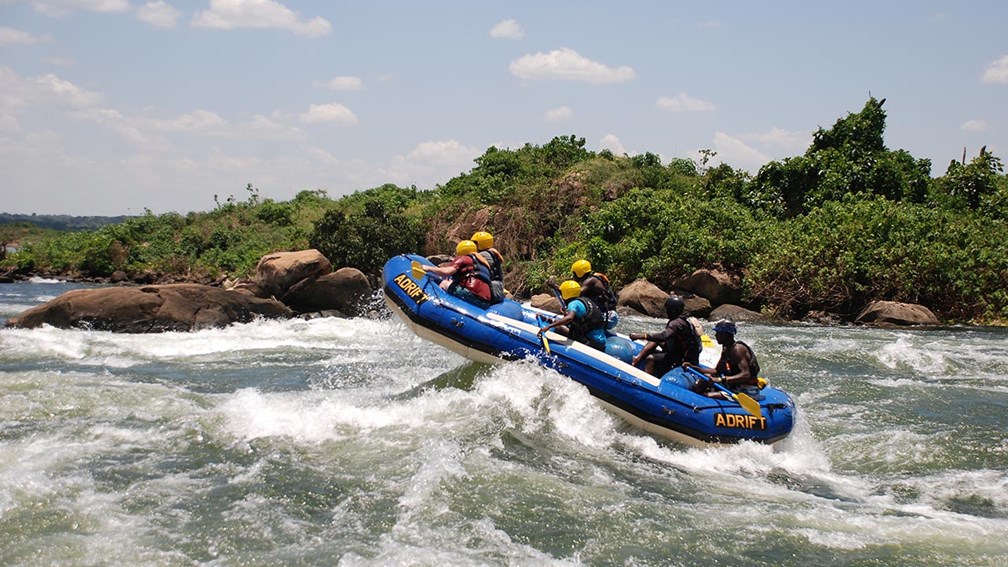 White Water Rafting Along River Nile
You will also take a boat safari to the actual source of the Nile and beyond Lake Victoria where you will take as many photos as possible for remembrance. Further again, you will be amazed by the native fishermen throwing their draft nets to get fish from Africa's longest river.
Years back, Jinja has also been a major spot for bungee jumping till when it was suspended after the place for the activity being in an unsatisfactory condition. However still at the Nile, tourists will enjoy some other interesting activities like kayaking, quad biking, and bird watching, among others.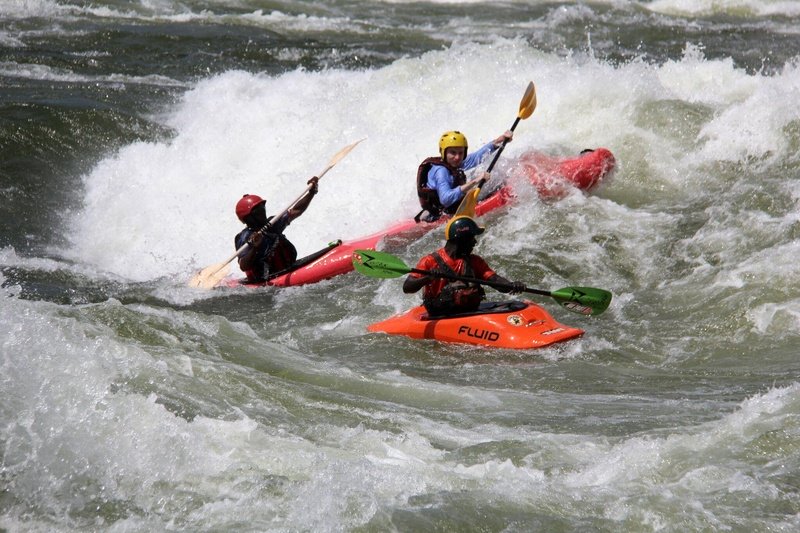 Kayaking Along River Nile
Your road trip on Jinja tour will surely take one full day enjoying all those astounding activities at the source of the Nile but by your wills, you can decide to spend two days that side whereby on your last day you will head to Mabira forest for zip-lining and many other attractions in the forest such as hiking, guided nature walks, biking, and visits to the griffin falls, all which will make your road trip in Eastern Uganda a one to remember.