Are you looking for a car rental company for yourself drive tour, look no further 4×4 Car Hire Uganda will meet your travel needs, there is no need to stress with self-contained rooms. We took 15 days tour with two resting days at Via Via Guesthouse in Entebbe one 1 the beginning and one in the end.
This was our first trip to East Africa and our experience of Uganda's nature and wildlife was fantastic, especially the nature in Bwindi was something extraordinary. Maike at 4×4 Car Hire Uganda answered all our question before the trip and the communication was so good.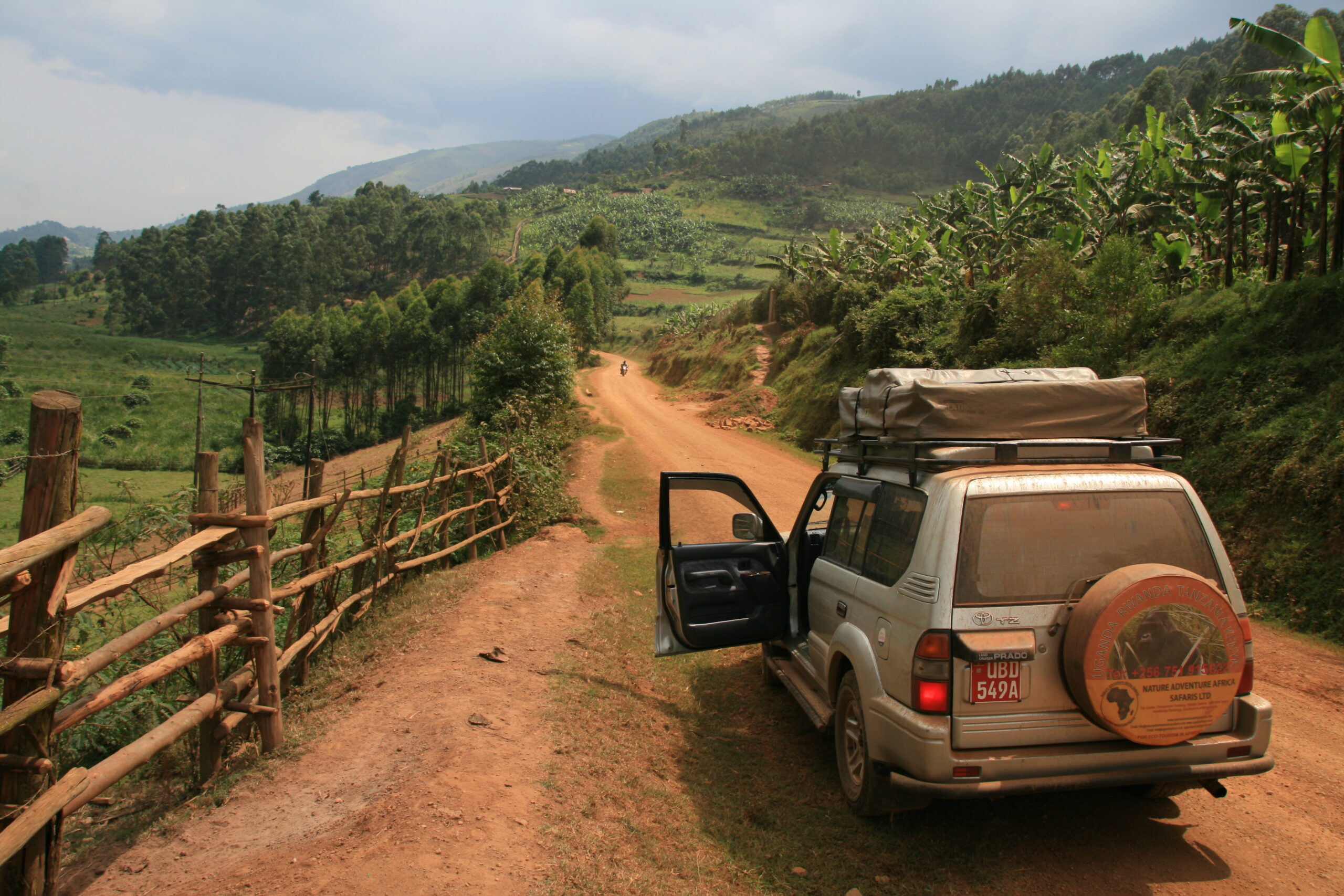 Even during the tour, he was in contact with us and asked if everything was ok. He solved every question we had before we traveled so we were in a good mood when it started. In Uganda we meet our driver/guide Emma a very experienced guide with 20 years in guiding.
Emma's knowledge and his way to guide us about the nature and animals was so interesting and educating. He was always on time and had a very good communication with us. We are so happy that we got him as our main guide.
During the trip we lived in different lodges and guesthouse. ViaVia Guesthouse beautiful garden a laidback atmosphere with a nice staff. The restaurant had good variety of different food. Next stop was Kibale Forest Camp. Very nice accommodation but we had preferred more to choose from in the dinner menu and not just a 3 dishes menu. But we were offered hot sandwiches instead so it worked out well.
Also, a beautiful garden. After that we lived at Bush Lodge. This was a little more budget variant of living in a self contend tent with a shared bathroom some meters away. In the night we needed escort to walk due to the Hippos wandering around the tent. But it was totally safe for us and had a beautifully view from the tent. Next stop was a very nice lodge Enjojo.
This place had it all. Good nature and a fantastic staff and very nice restaurant and we could combine our own dinner menu. The manager always looked after the guests. Finally, we ended in Lake Mutanda resort. Another great environment and Lake Mutanda were nice to take a bath in.
The cottage we lived in was very nice, but the service was a little bit more confused due to very young personnel. We had no chance to choose dinner other than the set menu and we should like to have more options.
Now to the excursions. All of them met and was beyond our expectations much due to Emma guiding. We see Leopards, Lions, hippos and Chimpanzees. The last tour was in Bwindi Forest to track the gorillas and this was just amazing.
We can highly recommend to book with 4×4 Car Hire Uganda from start to end it was a perfect experience with a fantastic focus on the clients and 4×4 is the obvious for us if we return to Uganda or another of their destinations.